Since we know they are adding new liveries onto the 744, this needs to be added!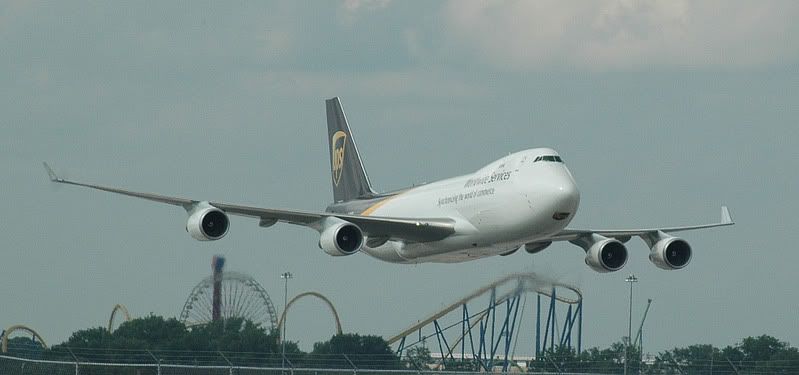 UPS Operates like 4 of these, aren't they rare?
we need this anyways
Where I live and in Anchorage they aren't. I think they operate more than that though, as Louisville gets them nightly.
The 747-8 has plenty of cargo liveries, but the 744 is lacking. Would make a great addition!!
Nice plane✈️
Nice rollercoaster😂
That looks absolutely amazing 😍
I count at least 5 in Hong Kong everyday. This would be a great addition to IF
Amazing photo and livery!
It's landing gear isn't down. Did it just takeoff?
What do you mean we know. I don't know
It the queen just wanted to scare the kids on the roller coaster
:)
My dad used to fly these. I think there are alot more; he flew like 6-8 different UPS 747s.
From what it looks like it might be doing a low flyover for runway 17R @ KSDF. It's I know where this is (99% sure) then it has to be a low fly over or something like that.
Nah. I'm pretty sure it was a low pass.
We need this! It would look good in the game. Especially in memory of UPS 6
Would be beautiful to have. Great feature request.
Love it, looks great. We need more 747 liveries in IF! :D
These is a lovely transport airplane I love it.