What app do I use to make those Infinite Flight time-lapse videos on youtube, like what app should i use?
I think there is an app for it. But you do need to record the entire replay file, meaning you have to let your device stay on for the full length of the flight. Or what you can do, is while you're flying live, you can record it then, it doesn't look as cinematic though, because you can see you switching through all the menus etc.
Yeah I you should probably record it after if you can. When you record it inflight, you switch a lot through the menus and it doesn't look as good.
I actually did this flight a long time ago, just uploaded it today lol.
Please turn off your volume lol there is no good audio for this video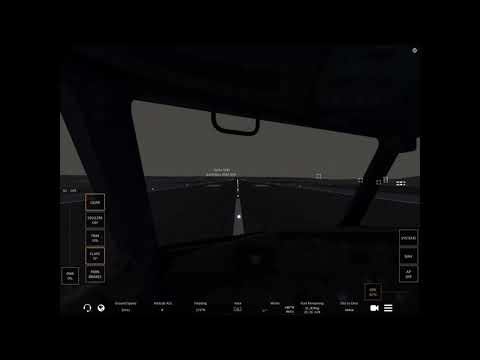 but like, what app is the best to make the video a timelaspes.
It depends.
Do you have an Android or an IOS device?
If IOS, you should have the feature when you pull down at the top near the notification tab
If Android, there are plenty of apps you can download to record your screen. There are options you can customize in it, like change it into a time-lapse by changing the amount of frames per second, and more features. Some Android phones also already have screen recorder pre-installed. https://play.google.com/store/apps/details?id=com.hecorat.screenrecorder.free&hl=en_US
I have a IOS, but what apps can speed up the videos?
I'm not too sure.
Perhaps check out LapseIt or others. You can search time lapse in the app store and pick one that allows you to upload a video.
Download Apps like KineMaster or LumaFusion (Premium) they provide Timelapse features (where you can increase speed of the video)
I use the built-in screen recorder for recording. I use iMovie on my MacBook for editing.
Couple of tips:
Make sure to change the camera views every so often and get creative with them. Maybe set a timer to help you remember. In my United 777 video, I set a ten minute timer so that the camera changes were even. They don't have to be even, but it is a nice touch.
Add some special shots and maybe some sound effects too. Like, before you takeoff, add your pushback and taxi. My Alaska A320 video is a great example of me experimenting with special type shots. I also added real takeoff sounds, autopilot disconnect, etc.
Make sure to choose a nice song too!
Of course, you don't have to try all or any of these, but this is what I do and it's generated a lot of positive feedback.
If you want to know more, feel free to PM me! I'm always happy to help someone make a great video! That goes for anyone wanting to make a video. PM me if you need any help.
If you are on iOS, follow these instructions. If on Android, sorry, I don' t knkw how to help. ☹️
So, you'll need to screen record the IF replay. To do this, on iOS, go to the setting app, go to the control centre section, go to custom, and add the screen recorder. Then, in the control centre, you'll see a new button to screen record.
Next, go into iMovie, which should be already installed on a iOS device, and create a new project. Add the video, trim the bits at the beginning and end that you don't want. And speed up the recording by clicking the video in the timeline, hitting speed, and then moving the slider to 2x.
That will speed it up a bit, but probably not enough. The longer the flight, the more you'll need to repeat the next steps.
In the top left, press done. Then the share button, then save video. Do it in the highest resolution you can, but I wouldn't recommend going 4K, because of the size of the potential file. Once it finishes exporting movie to your camera roll. Press edit. It will take you back to the editing interface. Delete the video from the timeline. Now, add the new video that just got exported to the camera roll. It might take a few minutes to appear. Killing iMovie and reopening should do it if not. Next, repeat the process of speeding it up, and saving the video, adding that new video in, and repeating. Do this until it is fast enough. Apple also have lots of copyright FREE music you can use to make it sound even better! Good luck! Also, be sure to share it with us!
Well I did say not to put the volume on
was this training server?
This topic was automatically closed 90 days after the last reply. New replies are no longer allowed.